PAST EVENTS
Below shares some key information on recent major events for our Kindergarten; 2020 Playground opening, 2017 major refurbishment works, and 2017 50th anniversary celebrations.
Playground Opening 2020
On 21 February, Stages 1 and 4 of the new playground funded by the Department of Education's Inclusive Kindergartens grant was officially opened by Ms Sonja Terpstra, Member for Eastern Metropolitan, and Cr Mike Symon, Mayor of Maroondah City Council, with a number of Maroondah Councillors and council team members who contributed to the project, Kinder Presidents from 2020, 2019, and 2018, and representatives from the current Committee and Educators all in attendance.
After a rainy morning the sun shone just in time and showed off the playground at its best. A number of our children enjoyed playing throughout the new areas and demonstrating their enthusiasm for play to all the adults present!

This is a wonderful addition to the local community to have an accessible facility for families of all backgrounds and abilities to enjoy. The sandpit and water play area are a definite hit, the creativity and social play inspired by the themed cubbies space is encouraging to observe, the swings are always popular and the children will love being 'explorers' in the forest area as it grows.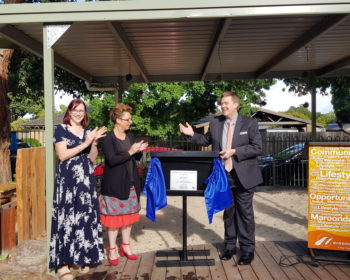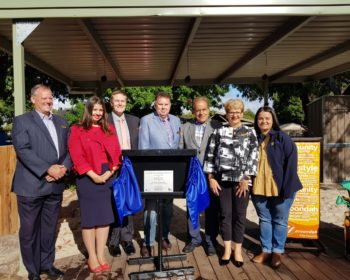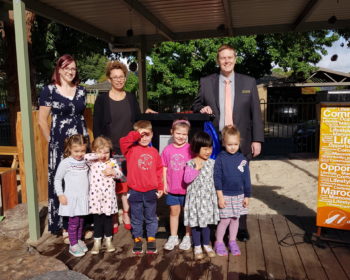 MAJOR REFURBISHMENT WORKS 2017
Lipscombe Park Kindergarten has been a part of the local community for over 50 years and was originally built to be utilised as both a Maternal Child and Health Centre and Kindergarten. The Health Centre service was discontinued some time ago and there have been minor modifications to the building over the years however the general shape has remained the same.

Thanks to Maroondah City Council, in 2017 the Lipscombe Park Kindergarten building underwent a major refurbishment costing over $350,000. The main objectives for this project were to improve accessibility, provide a designated entry foyer and improve traffic flow within the facility. The works undertaken included an updated internal play room, office areas, meeting room, storage areas and amenities. During the refurbishment throughout Term 1, our Kindergarten program continued, hosted at nearby Yarrunga Community Centre before relocating with our first day back at Lipscombe Park Kindergarten on Wednesday 26th April 2017

On Wednesday 7th June 2017, Lipscombe Park Kindergarten was officially re-opened by Major Tony Dib, Maroondah council members and staff as well as many of our Kindergarten families and children. The Lipscombe Park Community, both past, present and future are extremely grateful to Maroondah City Council and its members for the refurbishment which has been pivotal in ensuring we continue to provide the best possible kindergarten experience for our children.

If you are interested to know more about the renovation project or see our new facilities first hand please contact us for more information.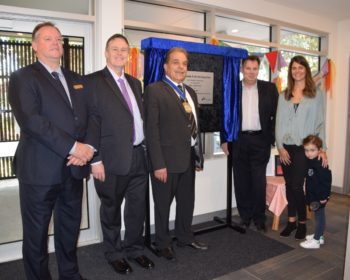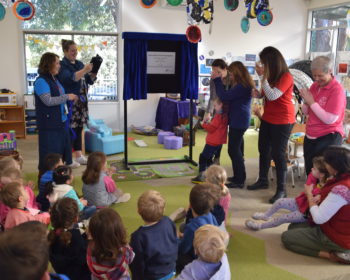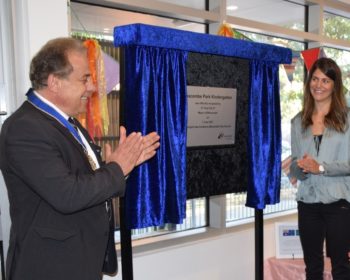 50th ANNIVERSARY CELEBRATIONS 2017
On Friday 13th October 2017 Lipscombe Park Kindergarten held an open event at the newly refurbished Kindergarten in celebration of its 50th Anniversary.
Attended by the Honourable Member for Deakin, Michael Sukkar MP, Maroondah Council officers CR Marijke Graham and CR Kylie Spears, staff, local community groups and of course our Kindergarten families, the event was opened with a traditional smoking ceremony (pictured) generously provided by the Mullum Mullim Indigenous Gathering Place.
There were numerous activities including science demonstrations, student gallery, face painting, story time, historic photos of our kindergarten to name a few. A handcrafted metalwork mural of our Kindergarten logo was unveiled at the event which has pride of place at our entrance. Everyone was able to join in the
celebrations and share some amazing cake, handmade with the Kindergarten logo kindly donated by one of the kindergarten families.
Enjoyed by all, it was a wonderful celebration of both our history and future as our first major event since the refurbishment project completed in April 2017.